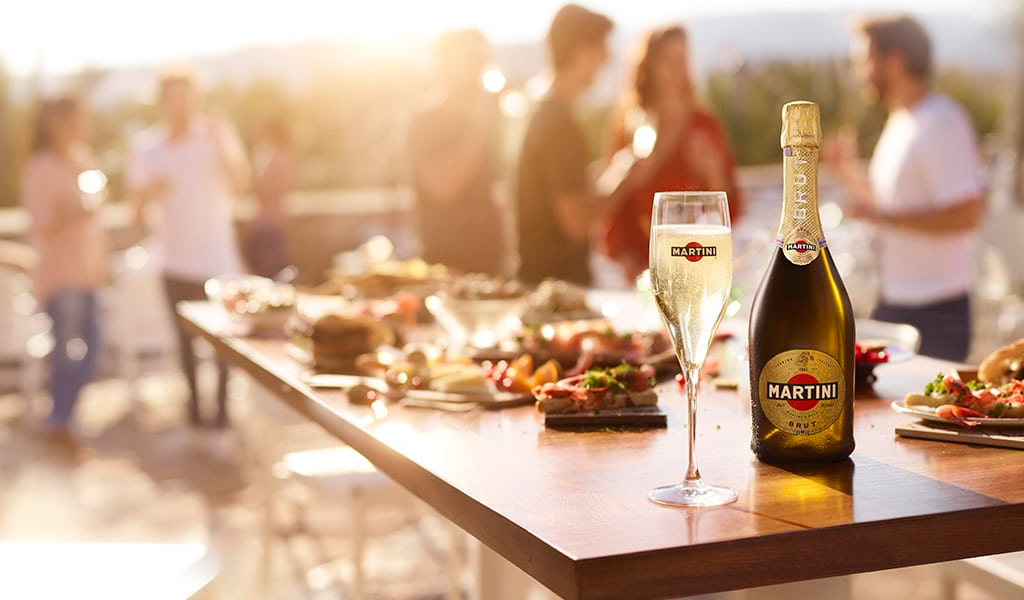 MARTINI® BRUT
---
Capturing the essence of our freshly-plucked grapes is an everlasting quest. Glera and Chardonnay varieties are pressed into this classic sparkling. Let flutes be filled with dry notes of pear and chase apple-scented bubbles into the night. Salute.
down
SUN-KISSED HILLSIDES
---
From the rich soil of the Veneto-Friulli region rise the vines that bear the grapes that make our Brut. Tradition is strong. Most bunches continue to be picked by hand, using the same ancestral techniques of their forefathers.
FRUITS OF LABOUR
---
"MARTINI® is part of my life", says Franco Brezza, who succeeds his father as our master blender. For over 60 years Martini & Rossi have invested its trust in the farmers of this unique territory gifting us such an unmistakable wine.