BEHIND THE LABEL
MARTINI FIERO is perfect for time with friends. This wine based aperitif is a blend of citrus and bittersweet orange with botanicals. Its fiery colour and zesty fruit flavours are 100% natural and are the result of a careful, considered blending process by our Master Blender Beppe Musso. MARTINI Fiero makes a delicious, refreshing spritz cocktail when combined with MARTINI Prosecco and soda.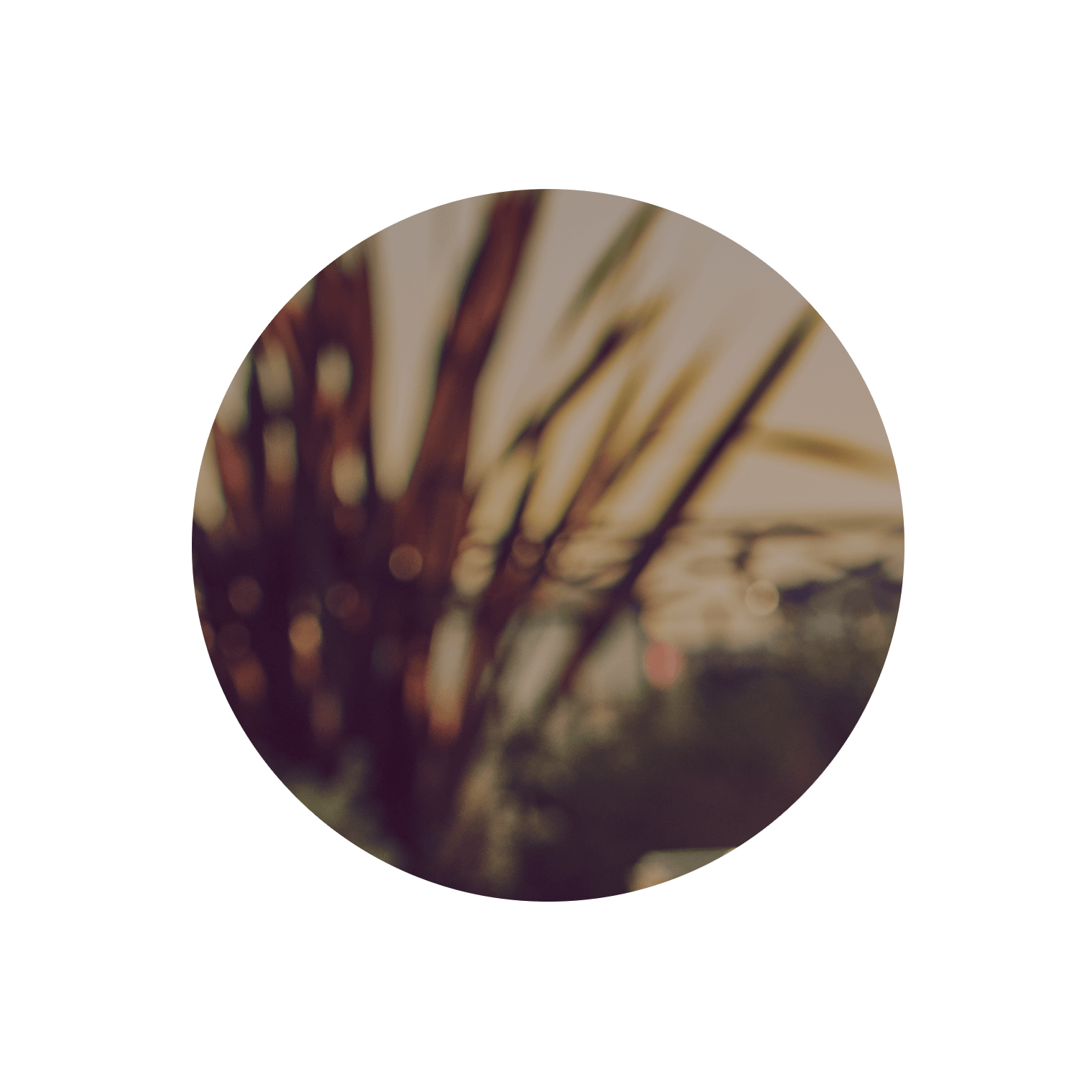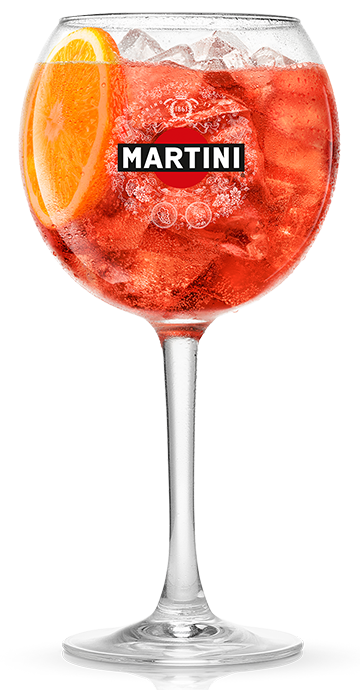 MARTINI FIERO SPRITZ
MARTINI Fiero's bittersweet orange taste shines in our signature cocktail, The MARTINI FIERO SPRITZ. Best expressed in a balloon glass with plenty of ice, mix 50/50 MARTINI Fiero and MARTINI Prosecco, top with soda, and garnish with an orange slice. Enjoy the delicate citrus flavours carried evenly throughout this irresistible drink. The perfect aperitivo with friends.
Ingredients
MARTINI FIERO 2 OZ / 60 mL
MARTINI PROSECCO 2 OZ / 60 mL
SODA WATER 1 OZ / 30 mL
ICE
BLOOD ORANGE WHEEL TO GARNISH
Ingredients
Step 1
Pack a balloon glass with ice.
Step 2
Pour in an equal ratio of MARTINI Fiero and MARTINI Prosecco.
Step 3
Top with Soda water
Step 4
Stir gently for a few moments.
Step 5
Garnish with the blood orange wheel.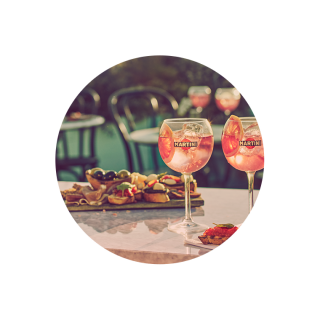 APERITIVO WITH
MARTINI® FIERO
The fruity notes of MARTINI Fiero are enhanced by savoury, salty foods. Put together a selection of mixed black and green olives, Italian cured meats and some rustic chunks of Parmesan cheese to nibble at.
MARTINI ROSSO
This scarlet-hued vermouth is our original MARTINI and a true icon. Its intense flavour comes from a secret recipe that blends carefully chosen wines with Italian herbs, including sage, savory and dittany, and bitter-sweet exotic woods.
MARTINI BIANCO
An exquisite blend of herbs, flowers and white wines such as Trebbiano, together with a gentle sweetness from white vanilla flowers, MARTINI Bianco delivers a bright, complex flavour that works beautifully with aperitivo.