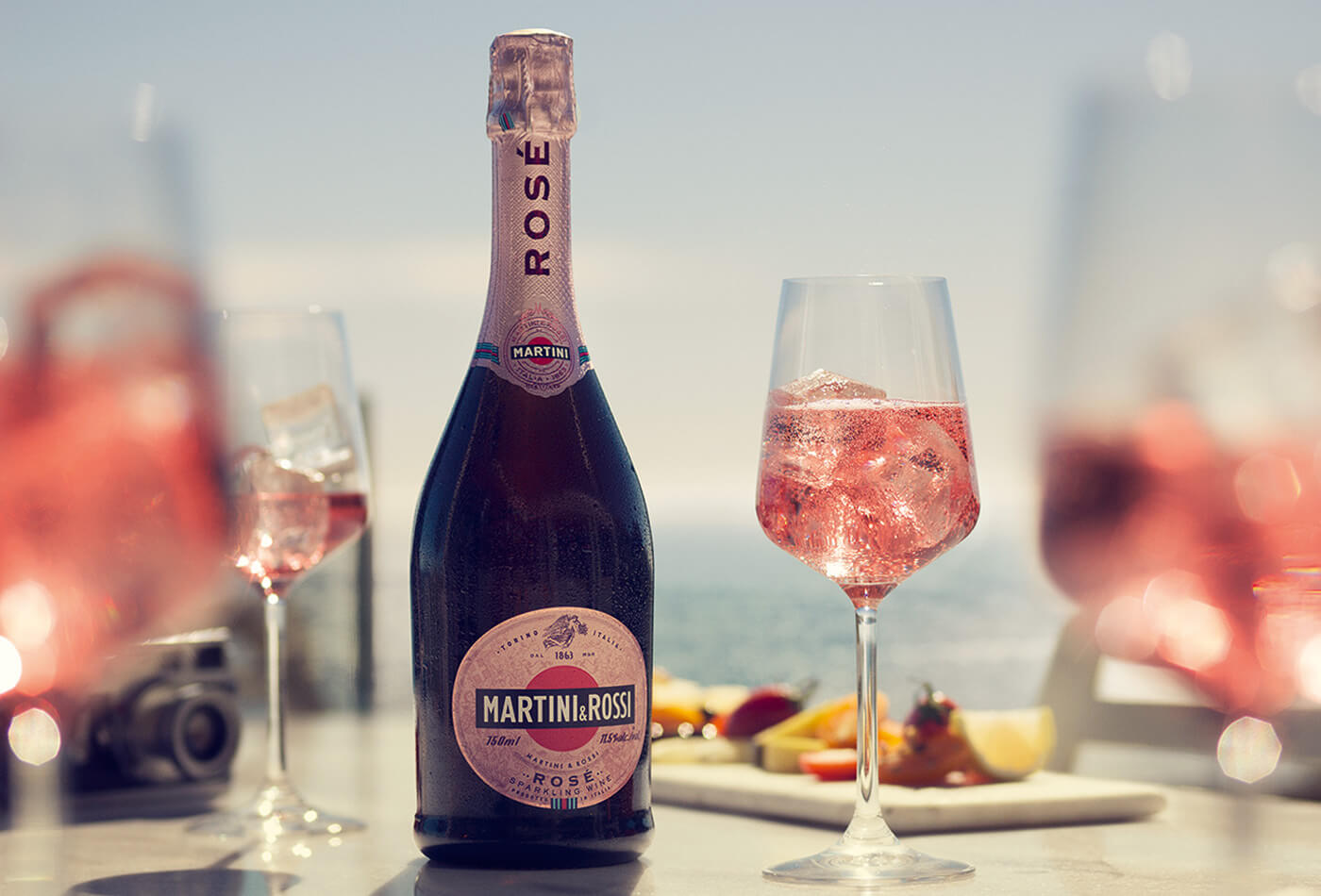 MARTINI & ROSSI® ROSÉ
---
Elegance, born from MARTINI & ROSSI® and the hands of winemakers who masterfully managed to create a pearl in shades of pink. This Demi-Sec sparkling wine, with an enticing aroma and delicate notes of raspberry and wild rose, proves an excellent aperitif, or for a picnic with friends.
down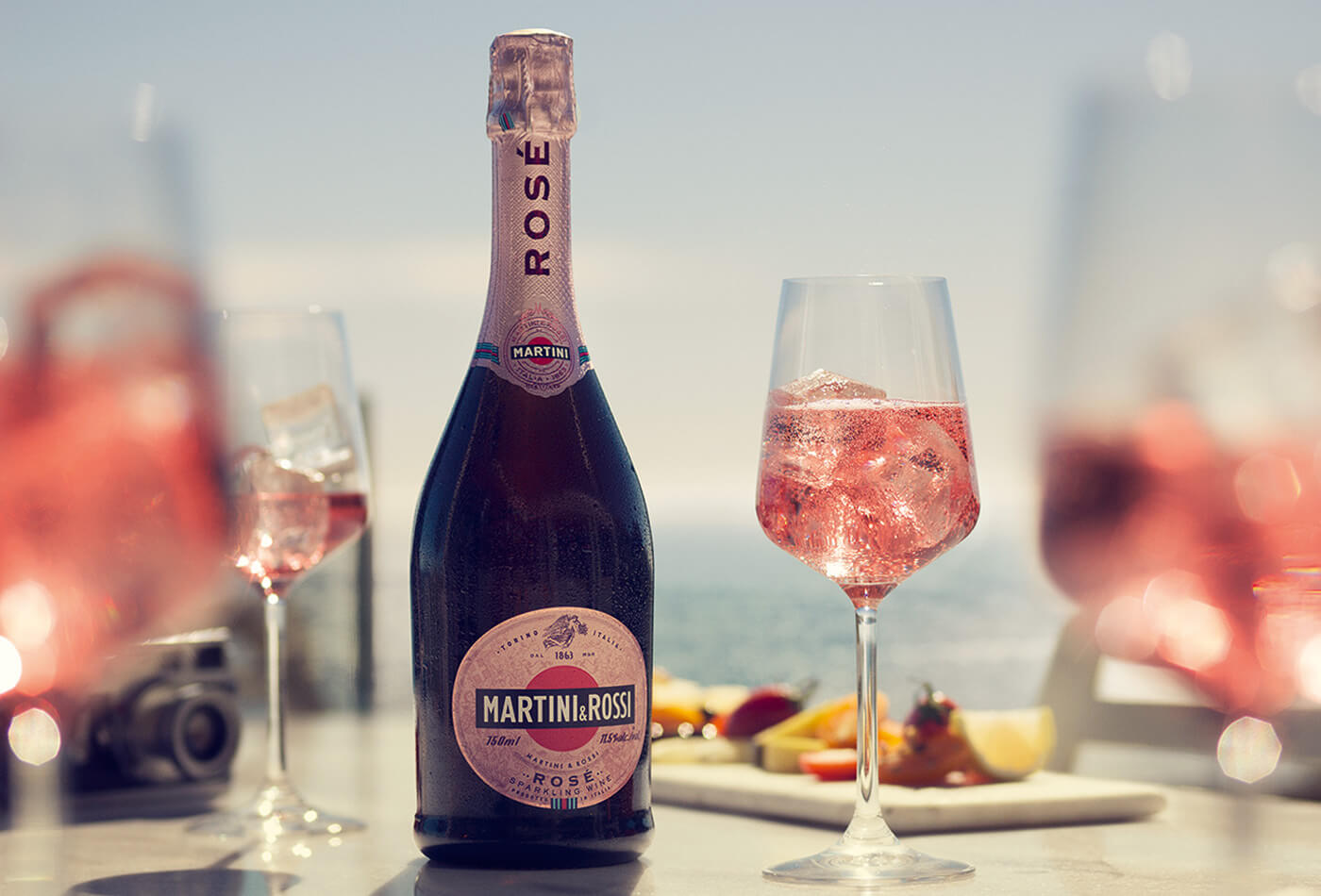 MARTINI & ROSSI® ROSÉ BY THE GLASS
An alliance of elegance. Pleasantly aromatic fresh berries and delicate floral notes framed by a slight sweetness and a balanced acidity, born between the exuberance of the 'mosto' and the liveliness of wines.
THE BIRTHPLACE OF SPUMANTE
---
The winding inclines of Piedmont are where the Italian tradition of 'Spumante' (sparkling) winemaking first began in the 1850s. Barely accessible by machinery, the majority of land continues to be cultivated by masterful hands.