BEHIND
THE LABEL
Since 1863, MARTINI® has brought people together through the quintessentially Italian experience of Aperitivo. Our Masters have now expertly prepared our most iconic flavours in their most convenient form. Introducing MARTINI FIERO & TONIC is ready for the on the go occasion and straight from the can.
Pouring over 150 years of Italian Heritage MARTINI FIERO & TONIC is a bold and modern expression of MARTINI for the modern Aperitivo. Using the same great quality botanicals and wines as our MARTINI FIERO, MARTINI FIERO & TONIC is a delicious and balanced blend of bittersweet bold botanicals including Spanish orange peel with crisp white wines carefully selected by our Master Herbalist and Master Blender. Perfectly balanced with tonic and bubbles. It's vivid colour and zesty, fruity flavours are 100% natural.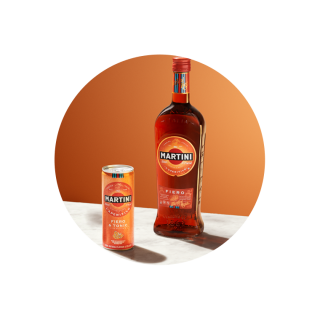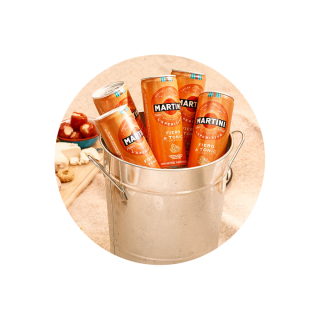 ON THE GO
Now in the convenience of a can, enjoy the perfect serve of MARTINI FIERO & TONIC ready for any occasion, on the go and straight from the can; be it picnics in the park, BBQs or anytime hangouts with friends.
A PERFECT PAIRING
As afternoon turns to evening and the day to dusk, the Italian tradition of Aperitivo hour is upon us. The time for salty snacks, good drinks and great conversation. The perfect setting for a MARTINI FIERO & TONIC.