THREE LARGE ROOMS, CLASSICAL IN DESIGN BUT RICH IN FAMILY HOSPITALITY. THIS IS THE CASA MARTINI TERRAZZA. EQUIPPED WITH THE LATEST MULTIMEDIA EQUIPMENT AND WI-FI, THE CONFERENCE ROOM IS FOR HOSTING BUSINESS MEETINGS IN A TOTALLY UNIQUE SETTING. EACH ELEGANTLY-APPOINTED ROOM IS DESIGNED SO THAT GUESTS CAN HAVE A RELAXING BREAK OR A LIGHT LUNCH.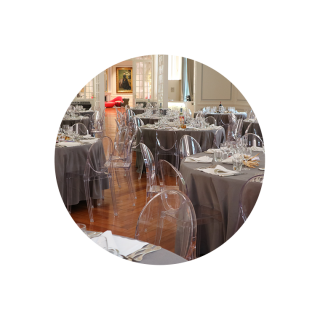 SERVICES
Total 300 mq (max 180 people)
Meeting Room – 120 mq
Entrance – 50 mq
Sala Camino – 130 mq
FACILITIES
We have a suite of options to enable you to make the very best of your event a CASA MARTINI.
Wifi and Audio System
Monitor and microphone
HVAC
CHOOSE FROM THE FOLLOWING OPTIONS:
Martini Experience (Vermouth, Vertical or Cocktail)
Hosted Tour
Gifting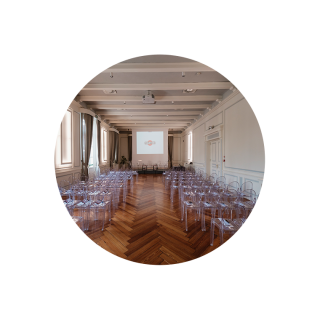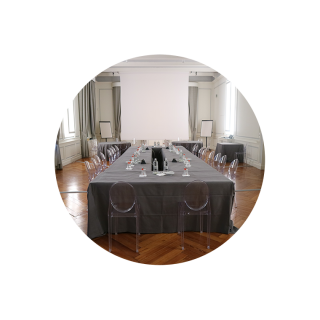 PERFECT FOR
Corporate events
Private parties
Cocktail receptions
Informal meetings
Cocktail classes
Wedding
IF YOU'D LIKE TO KNOW MORE ABOUT ONE OF OUR EVENT SPACES OR ENQUIRE ABOUT HIRING ONE FOR YOUR FUNCTION THEN PLEASE SEND US THROUGH YOUR DETAILS USING THE VENUE HIRE FORM AND ONE OF OUR TEAM WILL GET BACK TO YOU WHEN POSSIBLE.