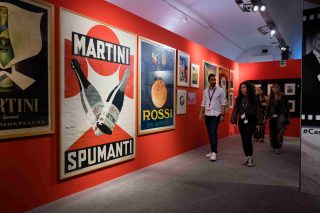 Experience Our
MARTINI
DISCOVERY
TOUR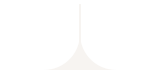 2H
TAKE A WALK INTO THE WORLD OF MARTINI, EXPLORE THE SECRETS OF VERMOUTH AND VISIT MONDO MARTINI GALLERY. DISCOVER THE PRODUCTION OF MARTINI VISITING THE PRODUCTION PLANT, GUIDED BY OUR EXPERT! ENDING THE TOUR WITH A TASTING OF MARTINI'S PRODUCTS.
For sustainable travel, reach us with the comfortable City Sightseeing Shuttle Bus from the center of Turin or choose the Train from Porta Susa, here are all the details!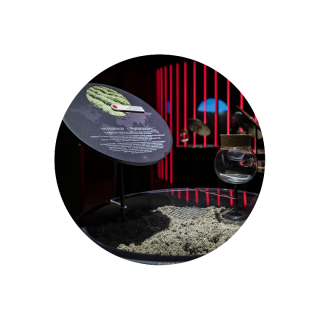 What's
included?
Discover the vermouth's botanicals and learn about the production stages
Visit Mondo Martini Gallery and discover more about Martini history
Guided by our expert, visit inside the Martini production plant!
Tasting the MARTINI products LDA ONLY
Discover the Martini Store, it's difficult to resist!
Time: 2 hours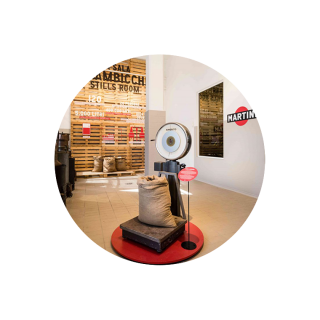 OPENING HOURS
Thursday – Monday: 11:00 – 19:00 ( Last admission: 17:00)
Closed on Tuesday and Wednesday
Please note: We are a working production plant so insist that guests wear suitable footwear. Guests wearing open-toed shoes or high heels will not be able to enter the production plant.
ADULT20,00 €
SPECIAL CONDITIONS17,00 €
(Over65, Trenitalia train tickets, PiemonteCard, Musei Impresa, PyouCard, UniTre)
STUDENTS15,00 €
(18-25 years – show the university card at the entrance)
SPECIAL TICKETSFREE
(Abbonamento Piemonte Musei, Disabled >74% and accompanying person, Licensed tourist guides, Journalists –The subscription must be presented at the entrance)
CHILDREN 6-17 yo (No Alcohol provided)10,00 €
CHILDREN 0-6 yo (No Alcohol provided)FREE
GROUPON REQUEST
For any special request or if you need assistance, please contact us
THE TICKET CAN BE MODIFIED UP TO 24 HOURS BEFORE THE DATE OF THE VISIT