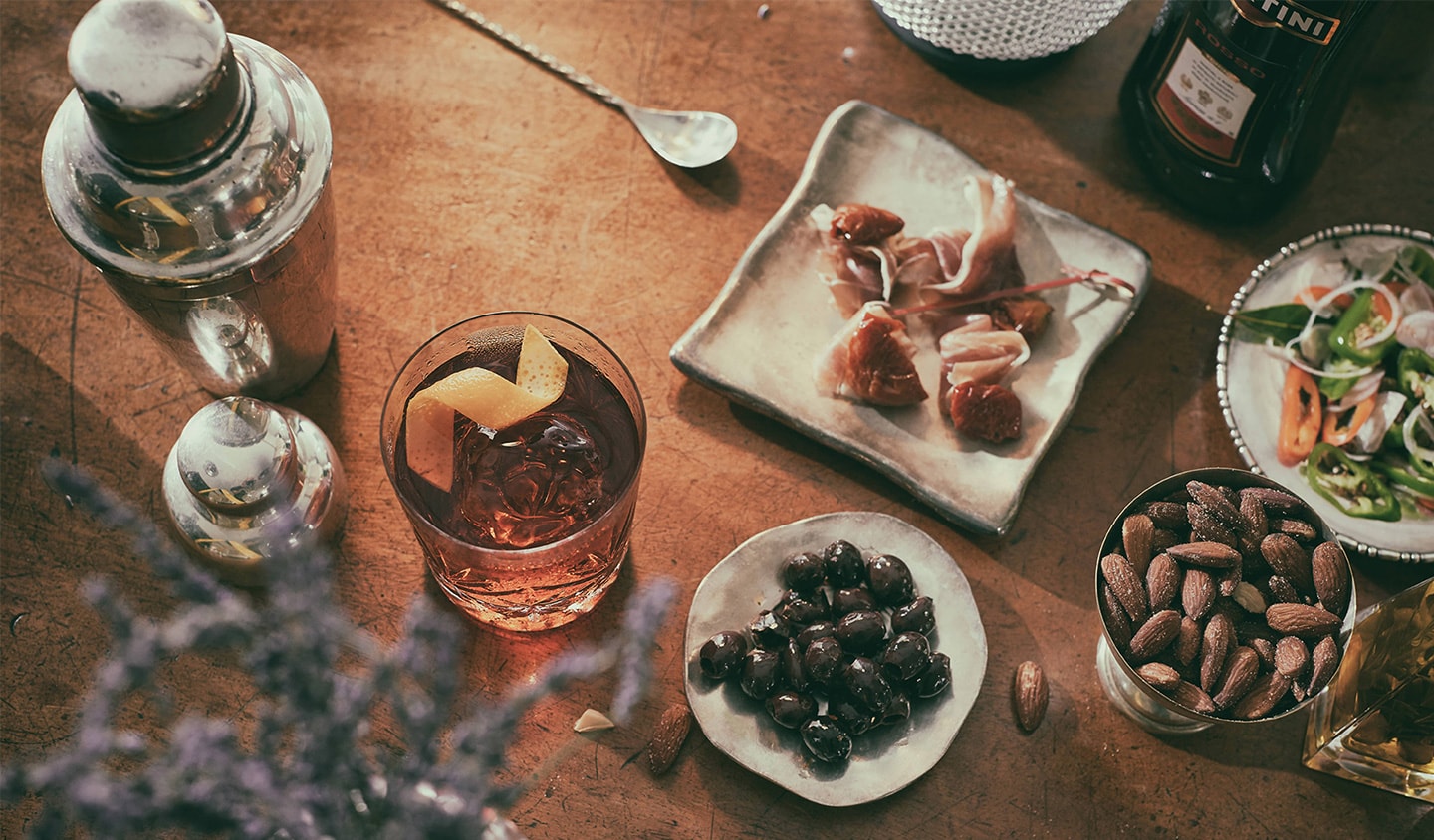 NEGRONI BY MARTINI®
Simple to make, yet devilishly complex on the tongue, our Negroni is the dark lord of aperitivo. MARTINI® Bitter was blended to compliment the sweeter notes of Rosso, and their blissful tension has brought out the best in each other ever since.
THE COOPERATIVA PANCALIERI
---
A few kilometres from Casa Martini is Pancalieri. The home of Cooperativa Erbe Aromatiche, a small group of botanical farmers among our most treasured suppliers. Pancalieri, protected by the Alps from the cold north wind and exposed to south, is the ideal place to grow our Artemisia.
APERITIVO ORIGINALE
---
Soon after initial production, the versatility of MARTINI® Bitter won over much of the continent's palate, and Italy's cocktail boom soon followed. Still very much an aperitivo moment mainstay, from European cafes to Milano's MARTINI TERRAZZA®.