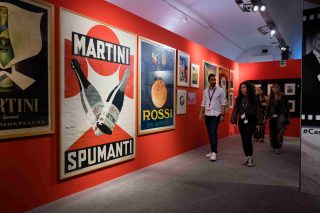 Experience Our
MARTINI
DISCOVERY
TOUR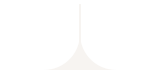 2H
TAKE A WALK INTO THE WORLD OF MARTINI, EXPLORE THE SECRETS OF VERMOUTH AND VISIT MONDO MARTINI GALLERY. DISCOVER THE PRODUCTION OF MARTINI VISITING THE PRODUCTION PLANT, GUIDED BY OUR EXPERT! ENDING THE TOUR WITH A TASTING OF MARTINI'S PRODUCTS.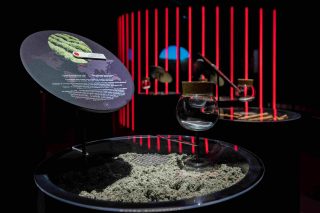 What's
included?
Discover the vermouth's botanicals and learn about the production stages
Visit Mondo Martini Gallery and discover more about Martini history
Guided by our expert, visit inside the Martini production plant!
Tasting the MARTINI products and enjoy the complementary MARTINI cocktail*LDA ONLY
Discover the Martini Store, it's difficult to resist!
Time: 2 hours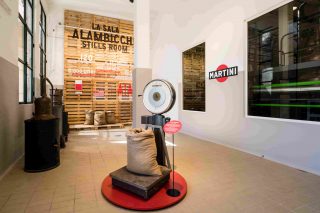 OPENING HOURS
Wednseday – Monday: 10:00 – 18:00 ( Last admission: 17:00)
Please note: We are a working production plant so insist that guests wear suitable footwear. Guests wearing open-toed shoes or high heels will not be able to enter the production plant.
ADULT15,00€
SPECIAL CONDITIONS12,00 €
(Students, over 65, Trenitalia tickets or access with one of the following: , Torino + Piemonte Card, Musei Impresa, Mauto, Pyoucard, Wimu, Unitre)
FREE ENTRANCE
Abbonamento TorinoMusei (show it with the ticket at the entrance)
GROUPUPON REQUEST
If you are a group of 11+ please contact the groups department contact
Are you interested in a Guided tour? Contact us* !
Please note that the tour can accomodate maximum of 10 people each time.