MARTINI
COCKTAIL
EXPERIENCE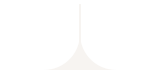 JOIN US AT TERRAZZA MARTINI TO LEARN THE ART OF MIXOLOGY FROM OUR VERY OWN MASTER BARTENDERS. DISCOVER THE SECRETS BEHIND YOUR FAVOURITE MARTINI COCKTAILS AND HONE YOUR OWN SKILLS, THEN ENJOY THE FRUITS OF YOUR LABOUR AT OUR ROOFTOP BAR OVERLOOKING THE STUNNING PANORAMA OF MILAN.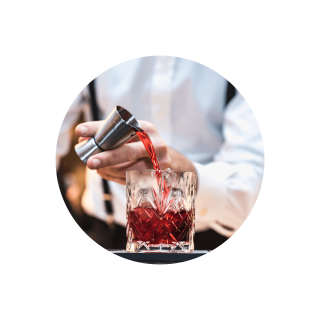 WHAT'S INCLUDED?
Cocktail class from a professional MARTINI bartender
Learn to make classic cocktails including the MARTINI Negroni Cocktail and the Americano, as well as more contemporary serves such as the MARTINI Fiero & Tonic
Enjoy an aperitivo at our rooftop bar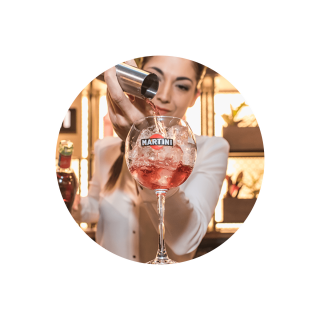 BOOKING INFORMATION
Typical visit time: 1h 30′
Individual tickets can be booked online, based on availability.
For groups of 12 people or more please email us at: terrazzamartini.milano@bacardi.com
ADULTS FROM 18 YEARS OLD40€
MARTINI Cocktail Experience available for legal drinking age only. Anyone who appears under the age of 25 will be asked for Government issued valid photographic ID.