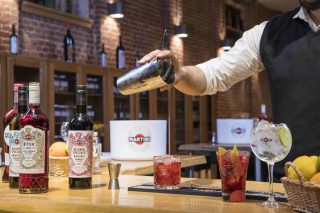 TREAT YOURSELF TO A
MARTINI COCKTAIL EXPERIENCE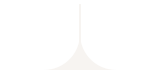 JOIN OUR EXPERT BARTENDERS IN THE BAR ACADEMY TO LEARN THE SECRETS OF MAKING THE PERFECT MARTINI NEGRONI COCKTAIL, AMERICANO AND MARTINI FIERO & TONIC. PLUS THE CHANCE TO PREPARE SEVERAL OTHER CLASSIC COCKTAILS. DON'T MISS THE TOUR OF OUR MUSEUMS AND THE VISIT OF THE PRODUCTION PLANT.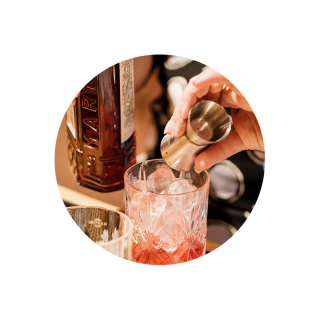 What's
included?
Discover the vermouth's botanicals and learn about the production stages
Visit Mondo Martini Gallery and discover more about Martini history
Enjoy the Cocktail Experience leaded by our Brand Ambassador
Guided by our expert, visit inside the Martini production plant!
Discover the Martini Store, it's difficult to resist!
Time: 2 hours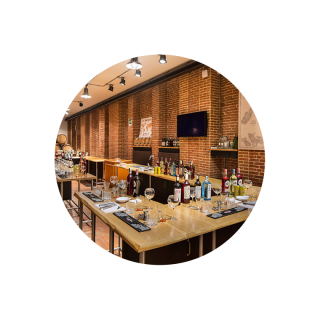 OPENING HOURS
For individual: check availability on online calendar* or inquire to casamartini@bacardi.com
For private group contact us*
Do want to challenge your friends? Discover more about our Team Building!
Please note: We are a working production plant so insist that guests wear suitable footwear. Guests wearing open-toed shoes or high heels will not be able to enter the production plant.
ADULT30,00€
SPECIAL CONDITIONS27,00 €
(Students, over 65, Trenitalia tickets or access with one of the following: Abbonamento Musei, Torino + Piemonte Card, Musei Impresa, Mauto, Pyoucard, Wimu, Unitre)
Private Group
from 1-5 pax230,00 € (total)
from 5-19 pax40,00 € (per person)
from 20 pax30,00 € (per person)
MARTINI Cocktail Experience is available for legal drinking age only. Reservation required.