Experience Our
GUIDED TOUR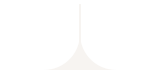 1H 30′
TAKE A GUIDED WALK INTO THE WORLD OF MARTINI WITH A GROUP VISIT TO THE GALLERY MONDO MARTINI, THE WINE HISTORY MUSEUM AND THE BOTANICAL ROOM. END THE TOUR BY TASTING SOME OF OUR FAVOURITE MARTINI PRODUCTS.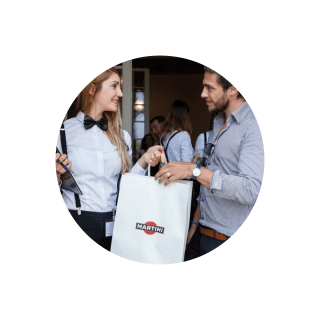 What's
included?
Guided visit to the Wine Museum*
Guided visit to the Gallery Mondo MARTINI*
Guided visit to the Botanical Room*
Visit to the MARTINI store
Cocktail tasting: MARTINI Fiero & Tonic or two samples in the MARTINI Store
*Please note that the visit is in Italian, we will provide an English and French translation to support the visit to the museum.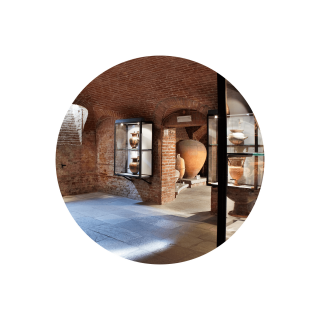 GUIDED TOUR OPERATING HOURS
Morning: 10:00 – 13:00
Afternoon: 14:00 – 18:00
ADULT15€
SCHOOL & UNIVERSITYUPON REQUEST
OVER 6512€
GROUPS > 1512€
DISABILITIESUPON REQUEST
UNDER 6FREE