BEHIND
THE LABEL
From the small vineyards of Oltrepò Pavese in Lombardy, the Riesling Italico grape is the basis for this deliciously balanced spumante created by our Wine Master.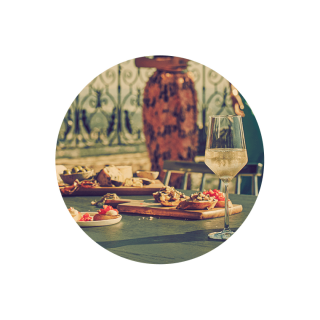 APERITIVO
WITH MARTINI RIESLING
The nutty, biscuity umami of MARTINI Riesling is deliciously complemented by creamy, salty cheese. A few chunks of good, aged Parmesan will make a particularly moreish pairing.